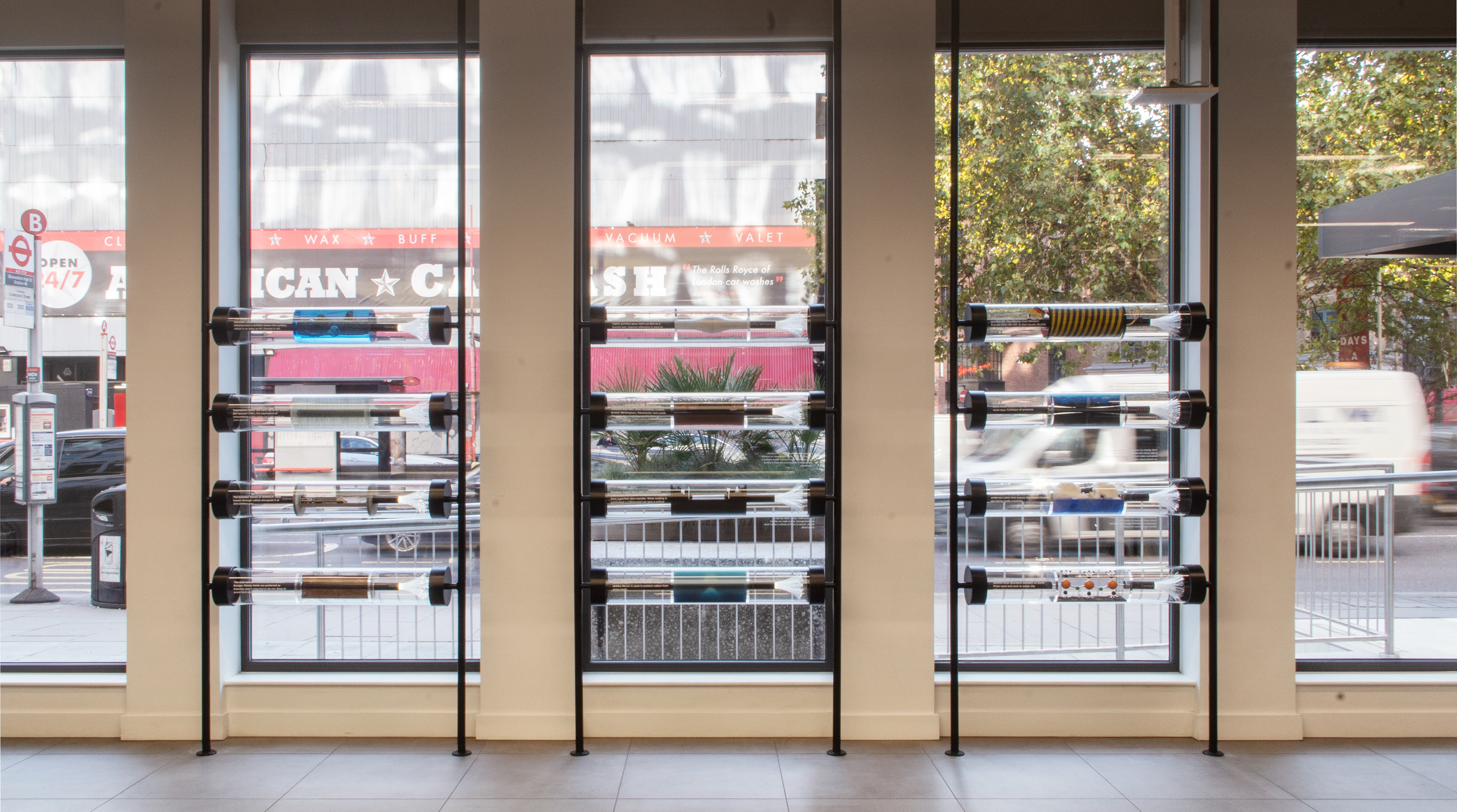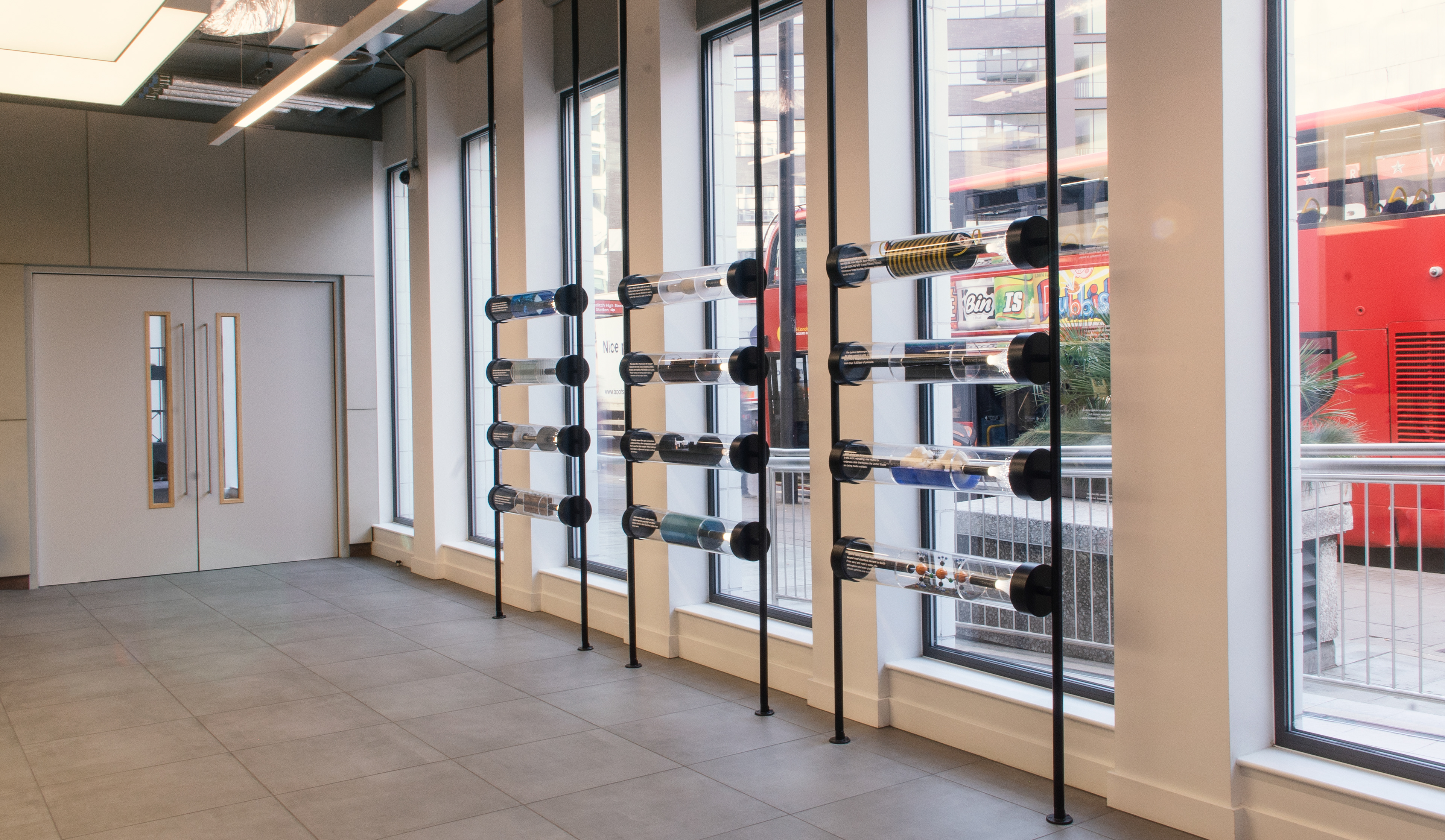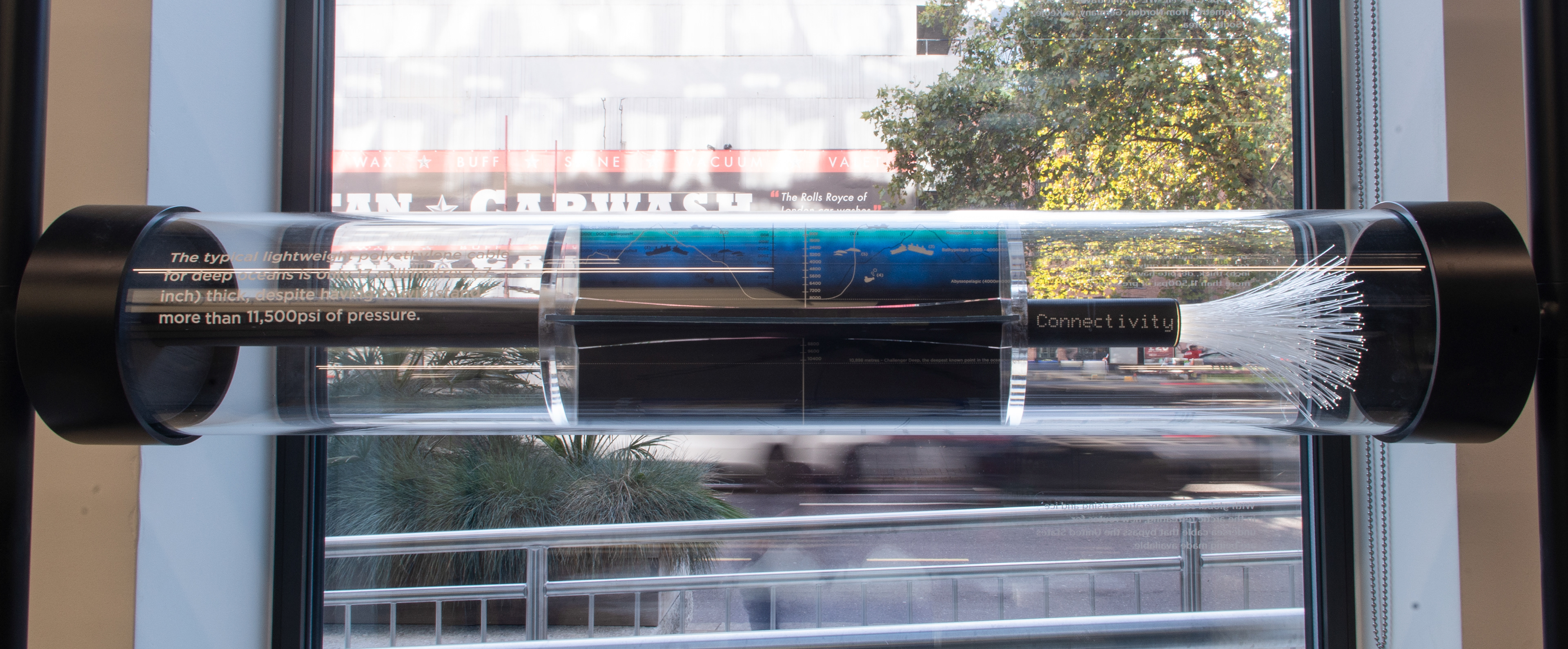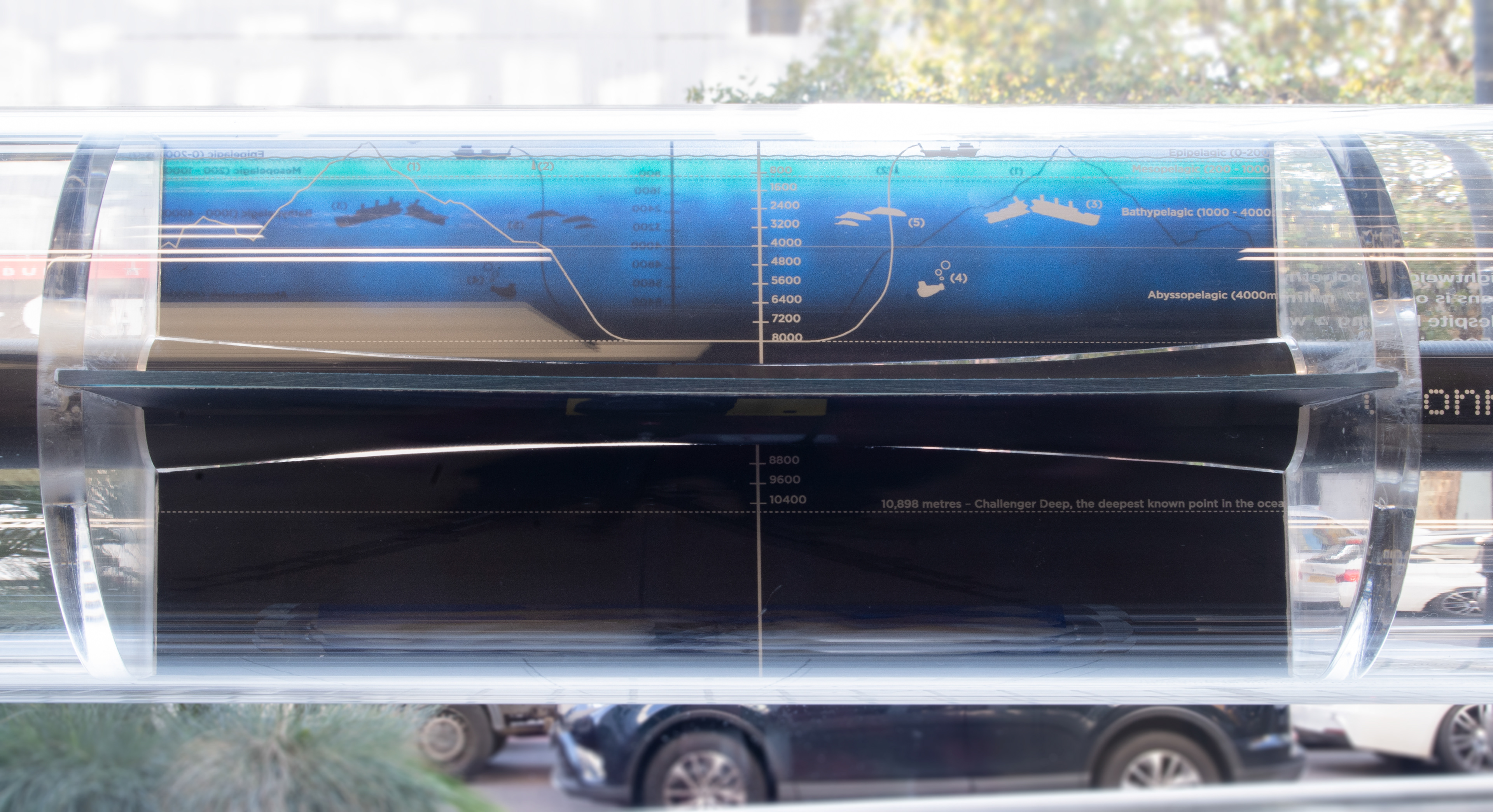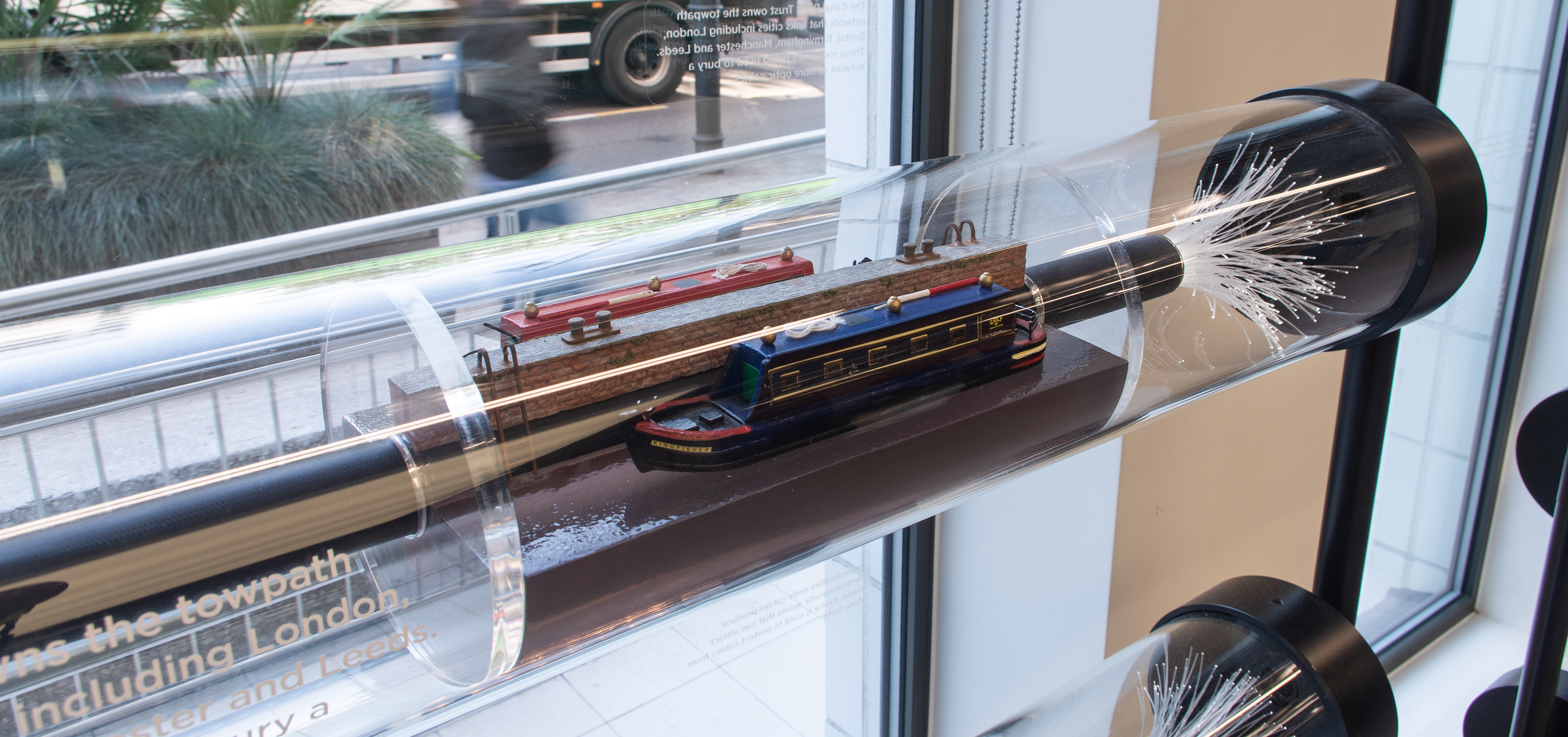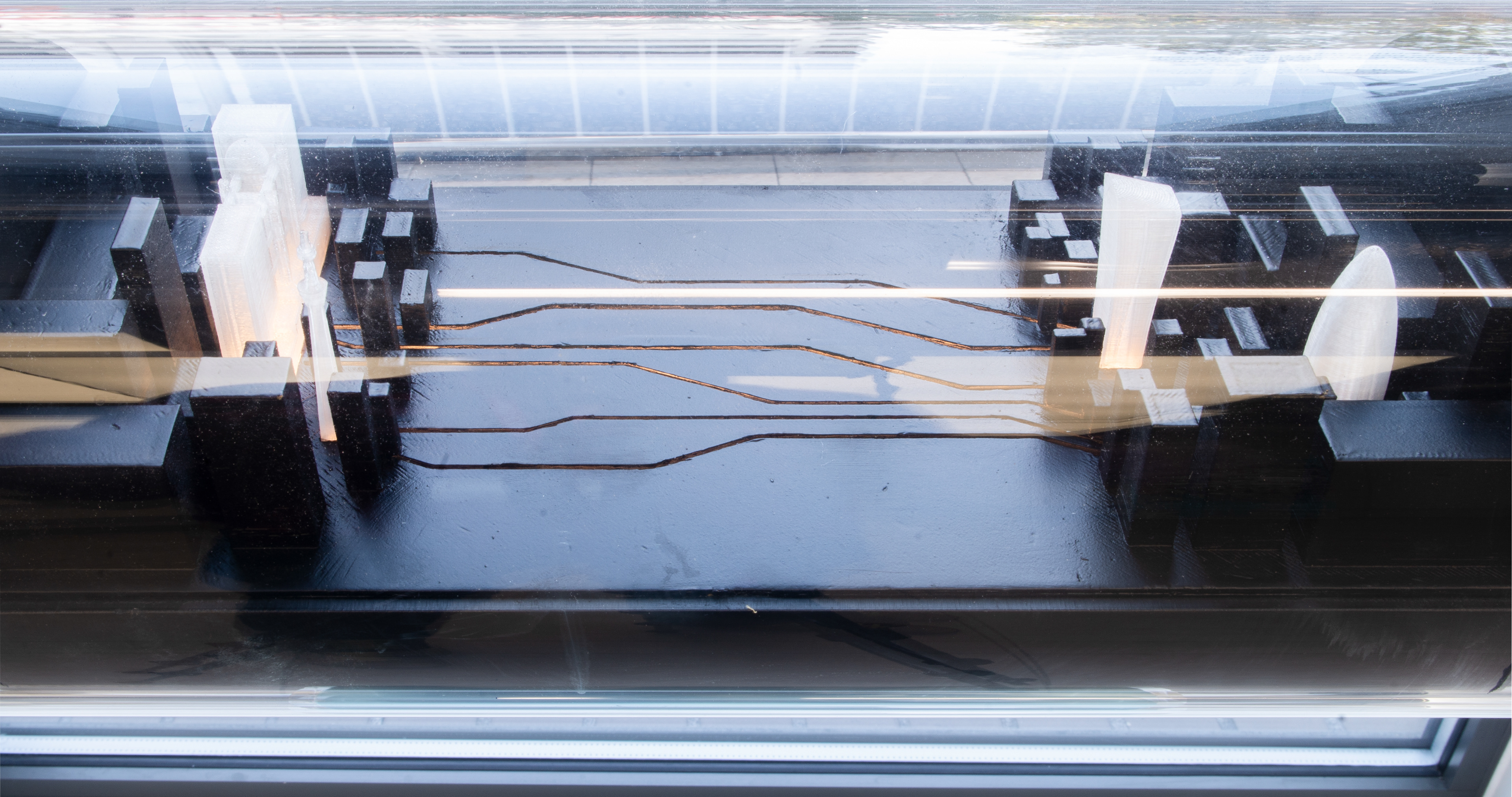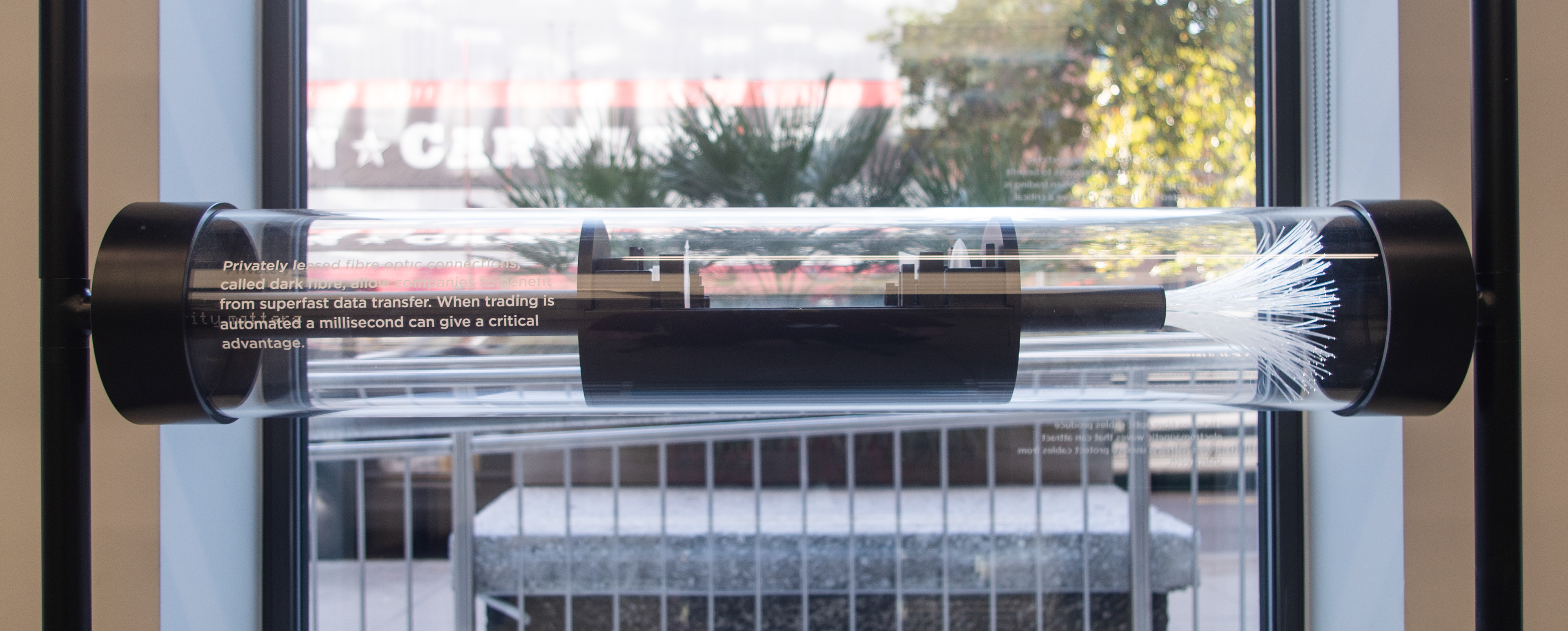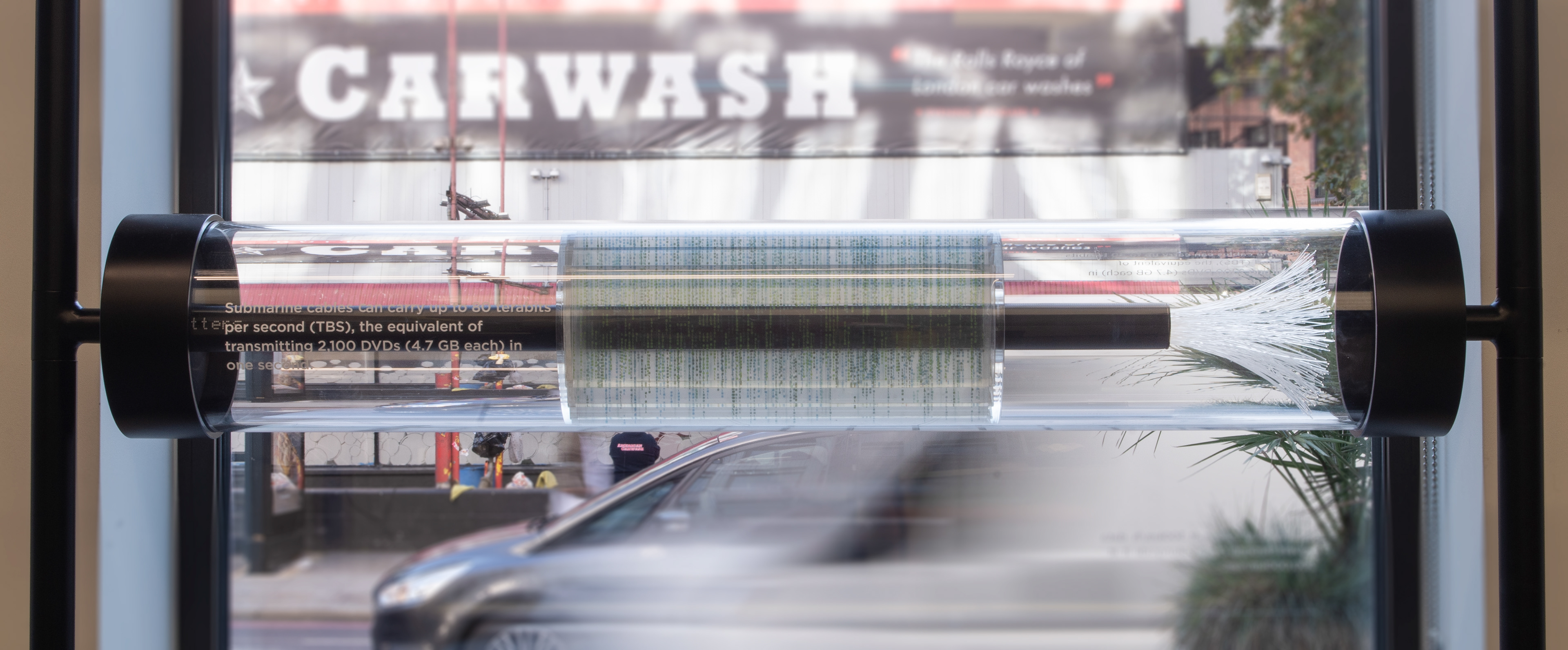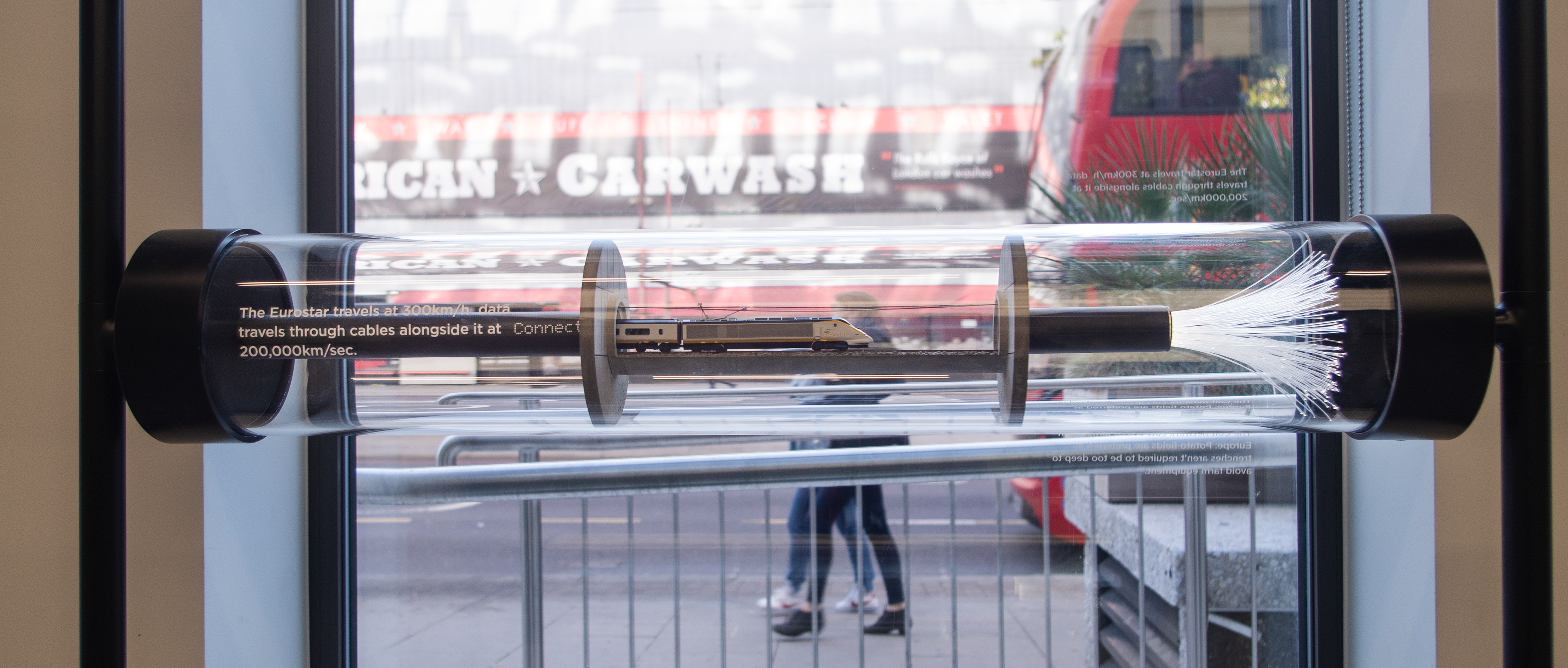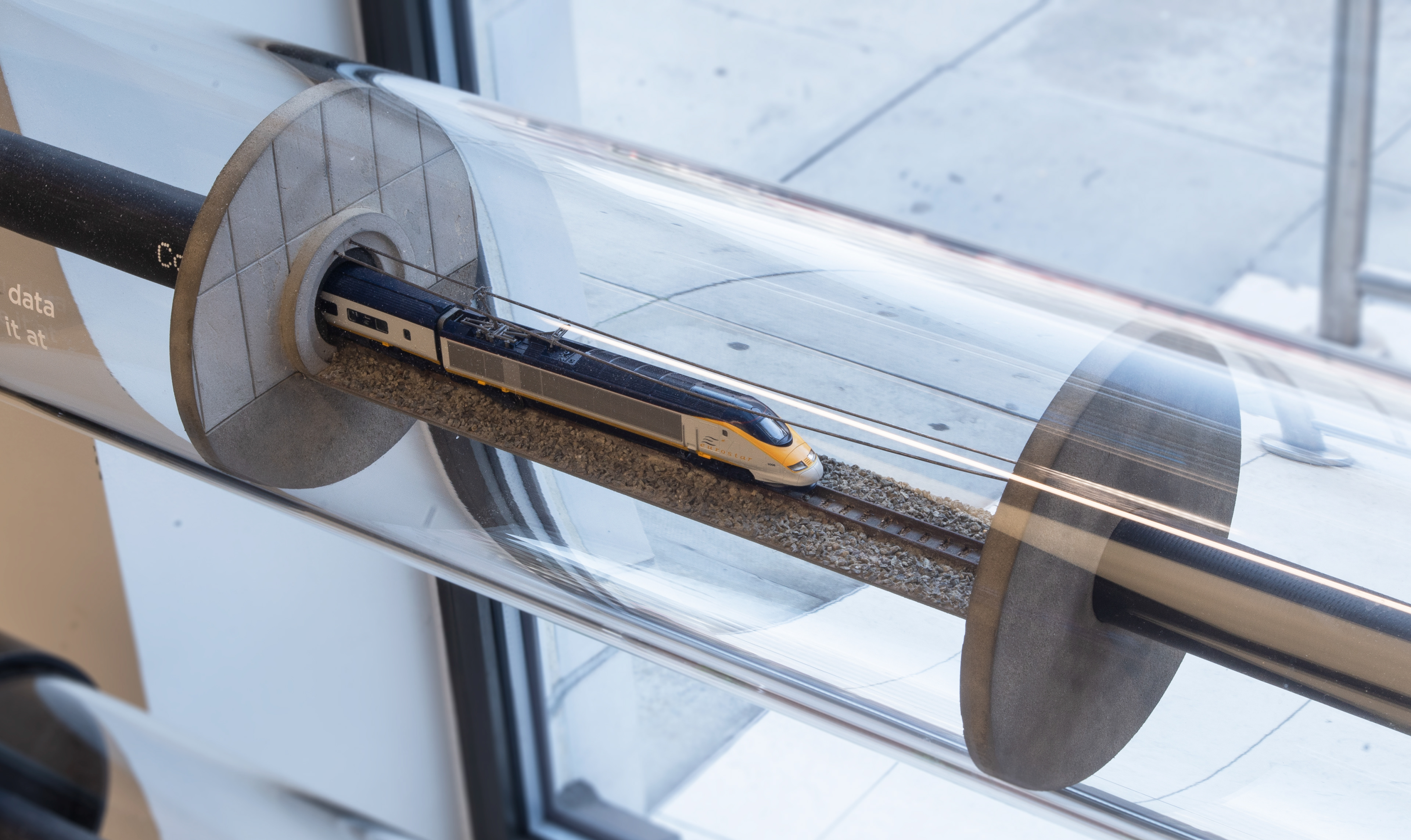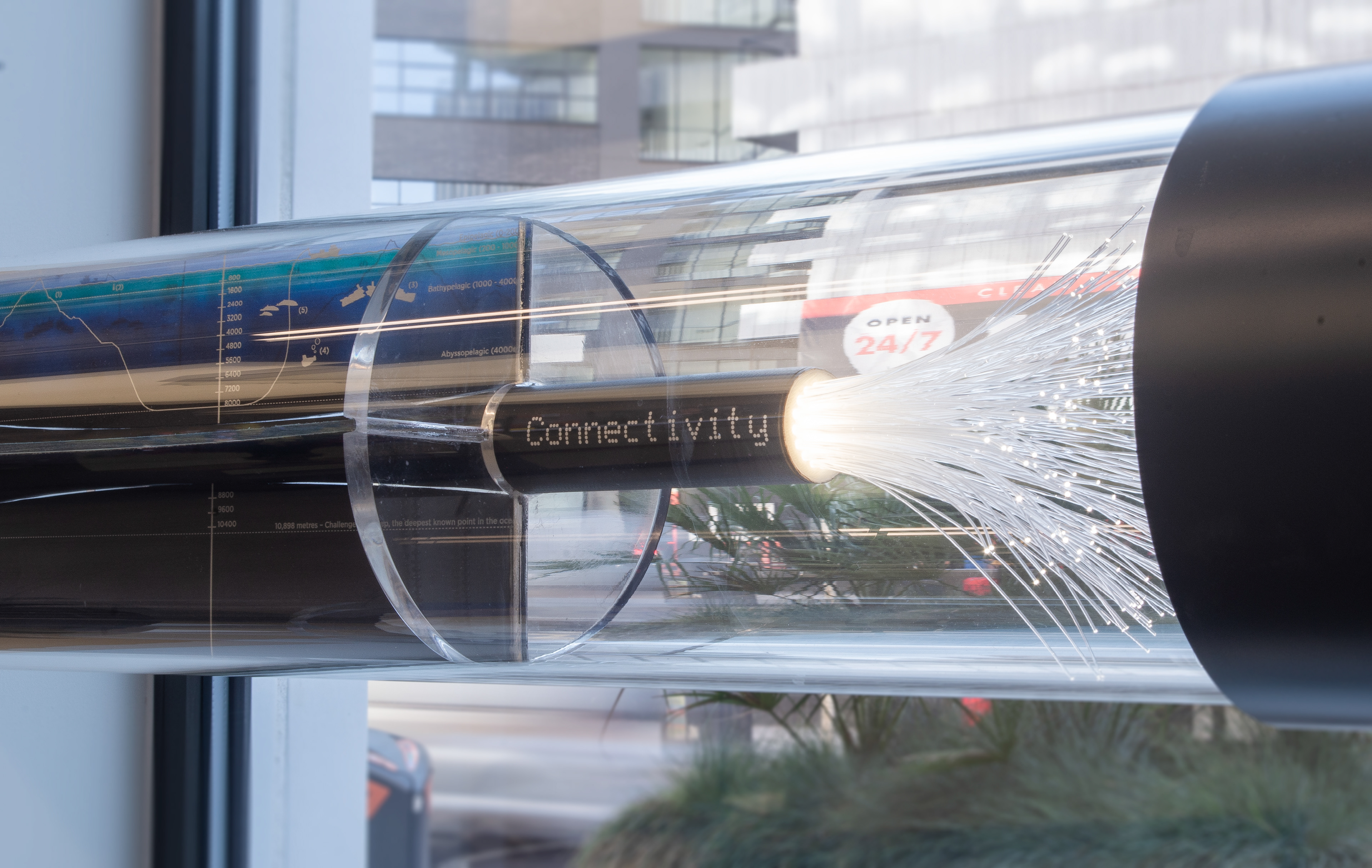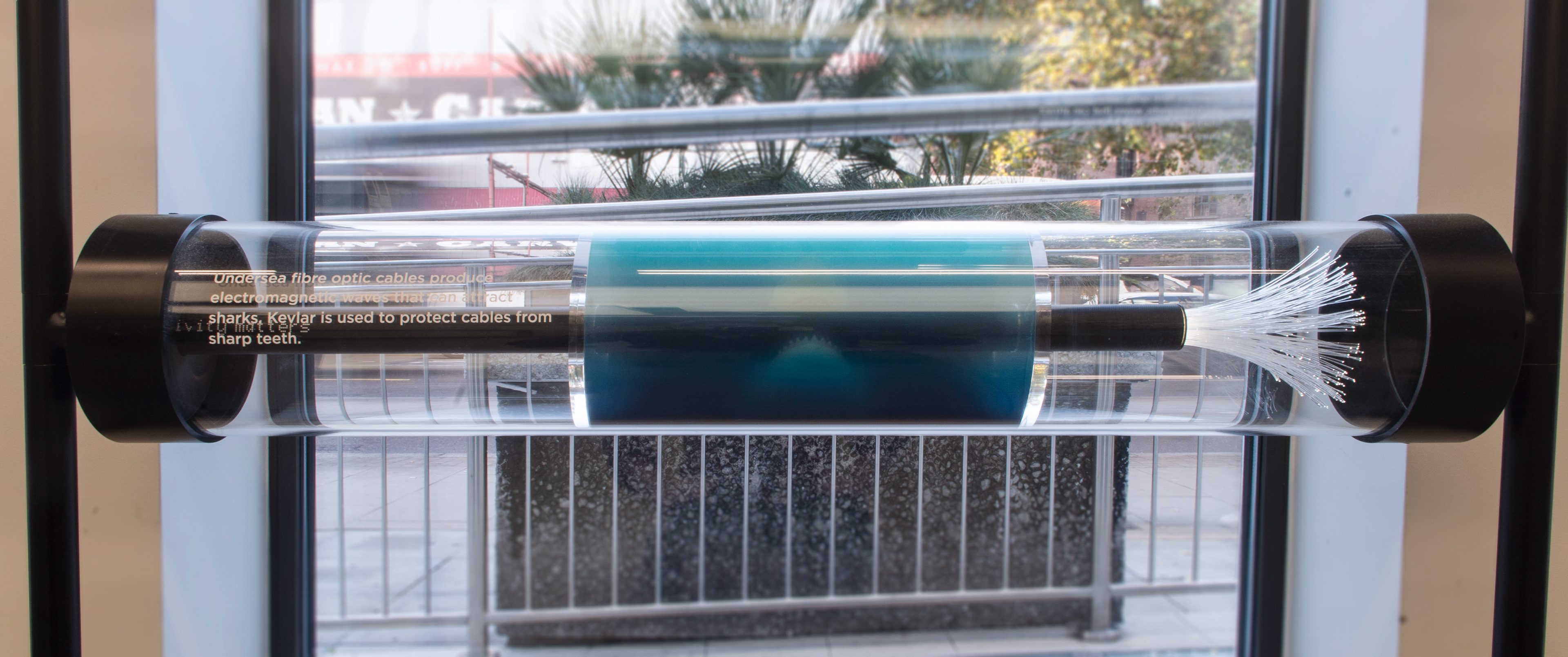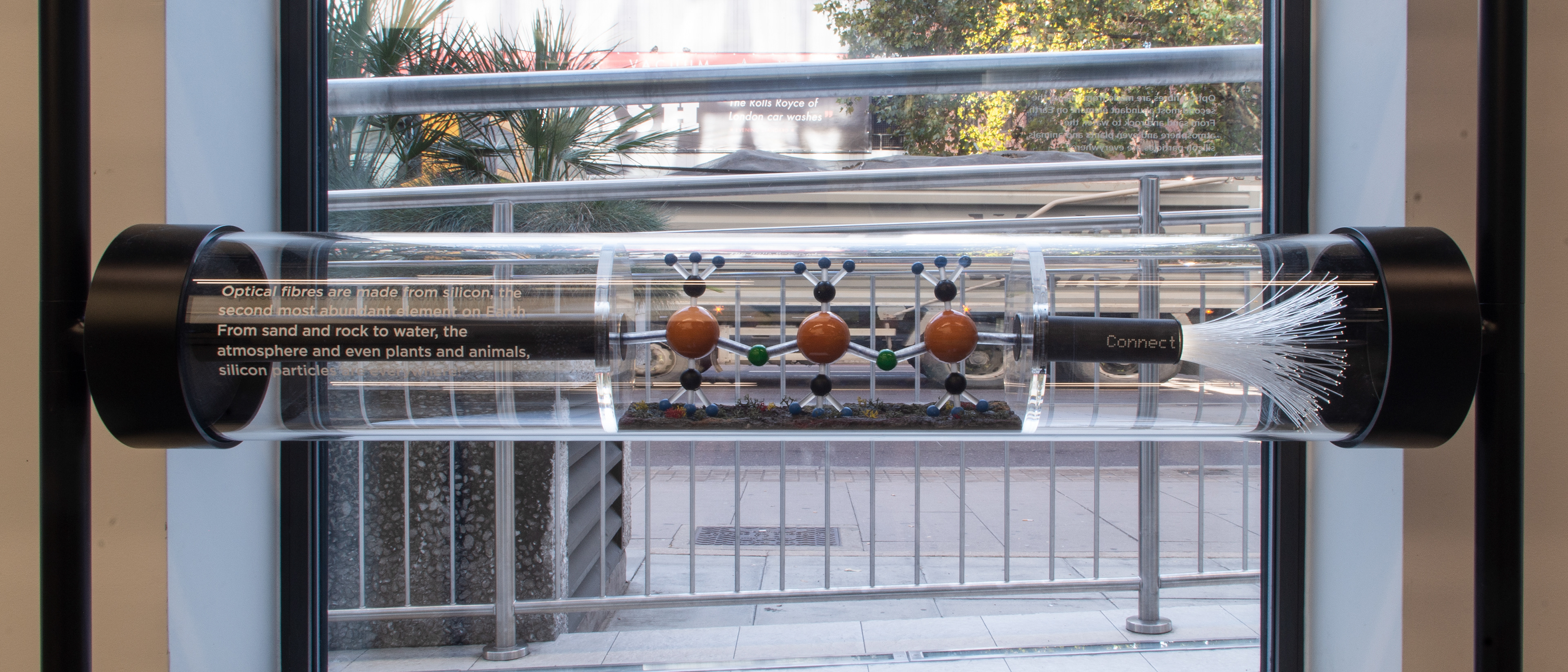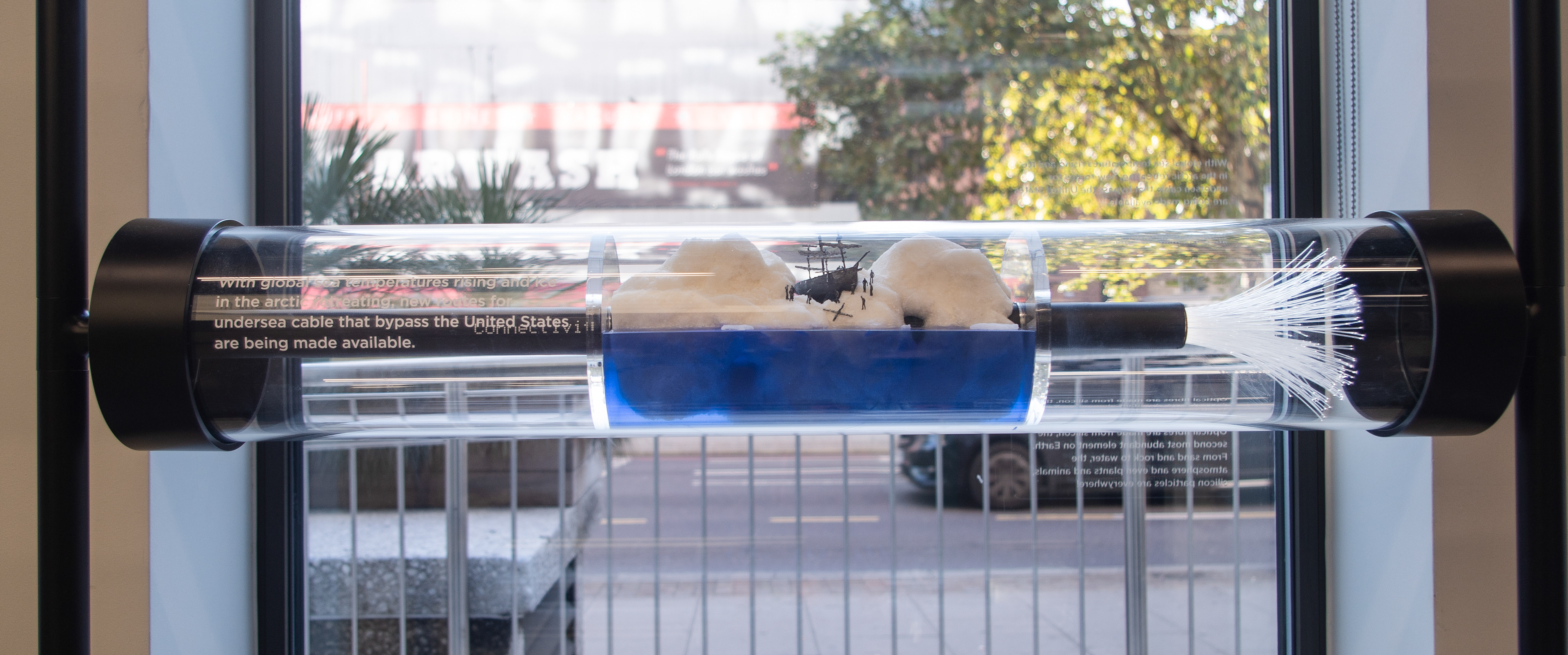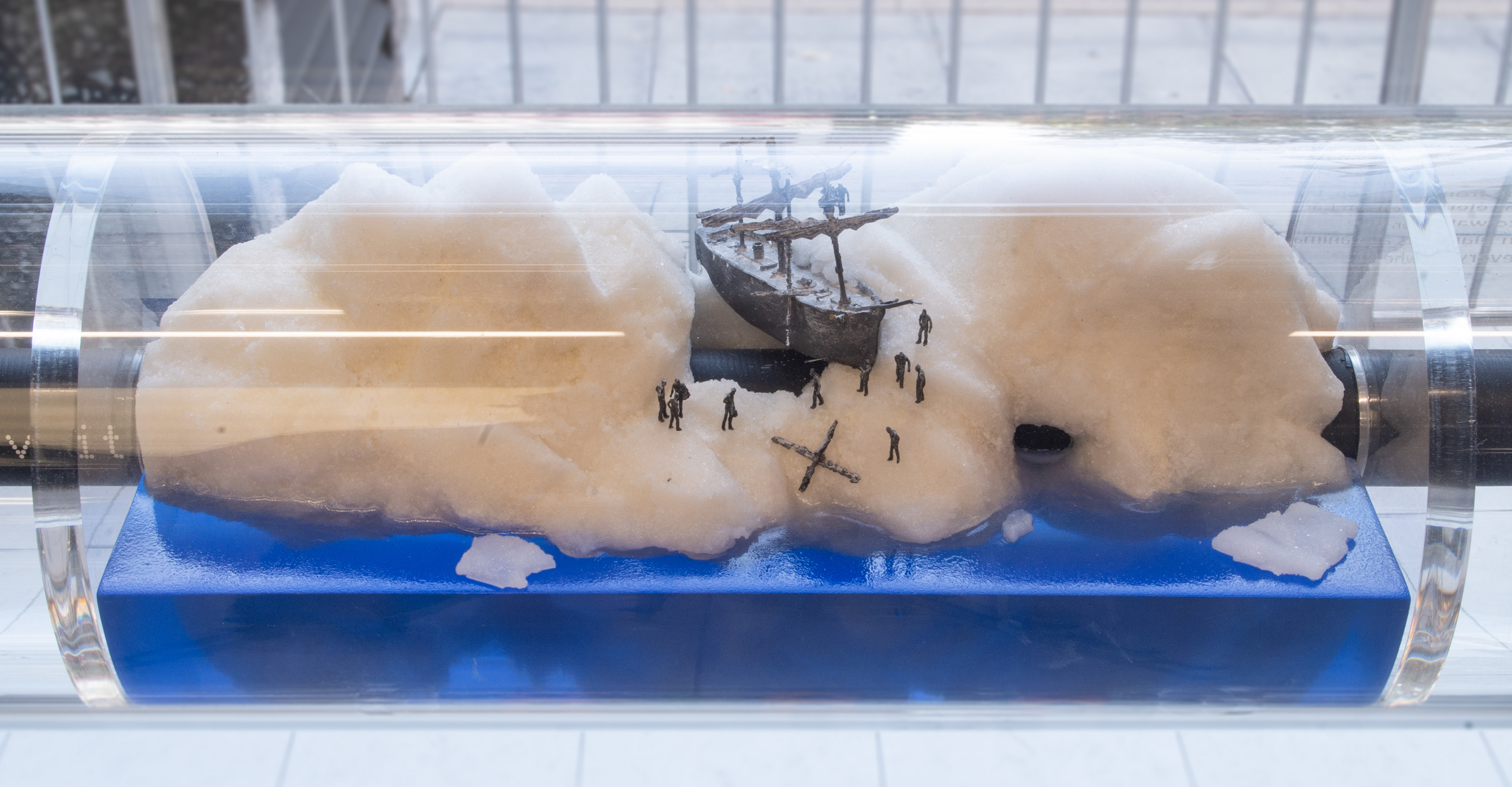 RADAR London approached me to design and produce an installation for global head office of their client Colt Technology Services on Great Eastern St in Central London.
It was an open brief, asking only that it serve as an advertisement Colt's service as suppliers of a world class fibre optic telecommunications service to information-intensive businesses across Europe, Asia and North America.
Giving consideration to the size of the space and traffic flow through it, I designed a window installation that literally encapsulates aspects of global infrastructure in a series of 12 glass cylinders housed in steel black frames. These each contain a model of a fibre optic cable passing through an environment "collar", showing the types of engineering challenges faced by telecoms cable infrastructure and its capabilities for data transfer.  For instance cables need to be laid with equal precision through deep sea environments and European potato fields, while carrying the contents of 1600 DVDs every 2 seconds.
To realise my vision I hired a variety of specialist teams including Karmer Set Design, who worked with me on the technical design and build of the  installation; Simon Lindley a freelance 3D designer, who created 3D renders of the artwork for conceptualisation and client approval; as well as specialist printers to provide graphics for the display.